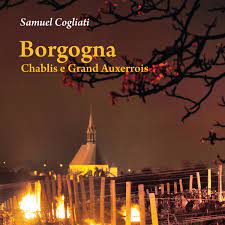 Chablis e molto altro. L'area più settentrionale di tutta la Borgogna è nota per i suoi vini bianchi cristallini, ma nasconde insospettabili sorprese di elevato profilo.
L'Yonne è un dipartimento viticolo contraddittorio: da decenni si è fatta conoscere quasi solo grazie a Chablis, una delle denominazioni d'origine più celebri al mondo, ma il suo passato è legato a doppio filo al pinot noir, il vitigno prediletto dei borgogna più prestigiosi. In questo volume Samuel Cogliati – coadiuvato da François Morel e Jean-Marc Gatteron – ci guida alla scoperta dei pregi e delle ambiguità di un terroir d'eccezione, non sempre valorizzato come meriterebbe il suo straordinario potenziale. Lungi dal focalizzarsi solo sullo chardonnay, l'autore ci racconta come la Bassa Borgogna accolga da secoli anche altre cultivar, ed è pronto a scommettere su un luminoso avvenire per i vini rossi del Grand Auxerrois, comprensorio che include Irancy, épineuil, Coulanges, Vézelay e altre appellations d'origine in chiara crescita qualitativa e di consensi.
Order Now!
Disclosure of Material Connection: Some of the links in the page above are "affiliate links." This means if you click on the link and purchase the item, I will receive an affiliate commission. I am disclosing this in accordance with the Federal Trade Commission's
16 CFR, Part 255
: "Guides Concerning the Use of Endorsements and Testimonials in Advertising."