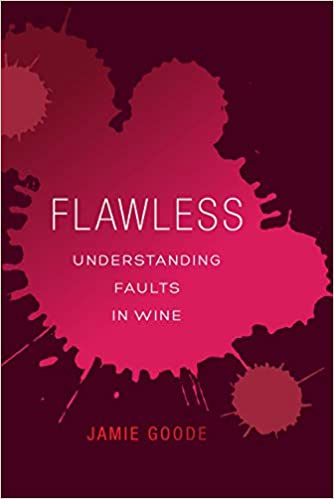 Flawless is the first book of its kind dedicated to exploring the main causes of faults in wine.
From cork taint, to volatile acidity, to off-putting aromas and flavors, all wine connoisseurs have encountered unappealing qualities in a disappointing bottle. But are all faults truly bad? Are some even desirable?
Jamie Goode brings his authoritative voice to the table once again to demystify the science behind what causes a good bottle to go bad. By exposing the root causes of faults in wine, Flawless challenges us to rethink our assumptions about how wine should taste and how we can understand beauty in a glass.
Ordina ora!
Disclosure of Material Connection: Some of the links in the page above are "affiliate links." This means if you click on the link and purchase the item, I will receive an affiliate commission. I am disclosing this in accordance with the Federal Trade Commission's
16 CFR, Part 255
: "Guides Concerning the Use of Endorsements and Testimonials in Advertising."