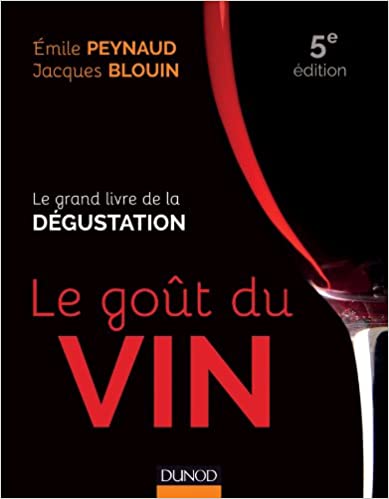 "Mieux connaître pour mieux apprécier", telle est la clé de voûte du Goût du vin. Cet ouvrage a été écrit en pensant à tous ceux qui s'intéressent au vin de qualité et qui s'interrogent sur les mystères de son goût et sur la signification de l'acte de boire. Ce livre bénéficie de tout le poids des connaissances oenologiques mais aussi de l'apport de l'expérience des hommes du vin. La première édition, en 1980, fut un événement. Trente années plus tard, cette nouvelle édition, dans le respect de l'esprit initial de l'ouvrage, prend en compte ce que l'on sait aujourd'hui des mécanismes de perception des goûts et des odeurs, englobant les types de consommation actuels et les types de vins disponibles, en France et dans le monde. Véritable ouvrage de référence, ce livre aide chacun à mieux comprendre les vins d'aujourd'hui, à mieux connaître pour mieux savourer, pour son plus grand plaisir.
Ordina ora!
Disclosure of Material Connection: Some of the links in the page above are "affiliate links." This means if you click on the link and purchase the item, I will receive an affiliate commission. I am disclosing this in accordance with the Federal Trade Commission's
16 CFR, Part 255
: "Guides Concerning the Use of Endorsements and Testimonials in Advertising."