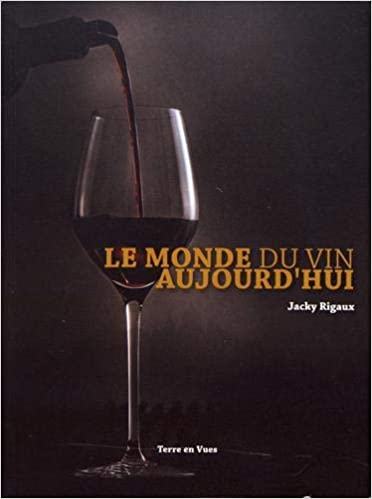 La guerre du vin fait rage ! Ainsi titrait la célèbre revue américaine, Business Week, au début des années 2000 : "Wine War, How American and Australian wines are stomping the French". Jacky Rigaux poursuit sa croisade pour la défense des vins de terroir. Militant de la cause du "vin au naturel", il nous propose dans cet ouvrage une approche plus épistémologique et esthétique que partisane du monde du vin d'aujourd'hui, sans oublier de nous rappeler qu'il demeure avant tout une boisson créée pour notre plaisir d'être et de notre plaisir d'être ensemble.
Ordina ora!
Disclosure of Material Connection: Some of the links in the page above are "affiliate links." This means if you click on the link and purchase the item, I will receive an affiliate commission. I am disclosing this in accordance with the Federal Trade Commission's
16 CFR, Part 255
: "Guides Concerning the Use of Endorsements and Testimonials in Advertising."