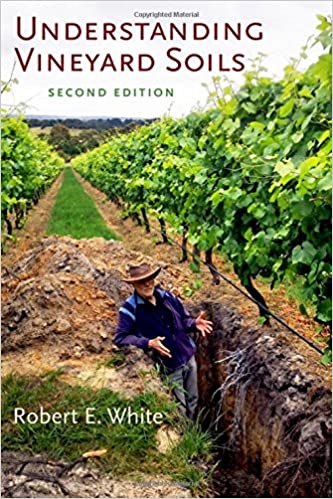 The first edition of Understanding Vineyard Soils, published in 2009, has been praised for its comprehensive coverage of soil topics relevant to viticulture, and is a major resource for professionals in the industry. However, the subject is not static―new developments are occurring in the field all the time. For example, the 'organic movement' in viticulture continues to grow in importance and the emphasis on wine quality relevant to quantity is changing in an increasingly competitive world market. The promotion of organic and biodynamic practices has raised a general awareness about 'soil health' and methods to assess it, which is often associated primarily with the biological status of the soil.
Many commercial laboratories offer an extensive range of tests for soil (biological) health, the relevance of which is not clear to many growers.
However, the development of new tools for characterizing soil microorganisms and identifying the specific functions of taxonomic groups is an exciting area of research that may offer answers to some of these questions in the future. This second edition of White's influential book presents the latest updates and developments in vineyard and soil management practices. Just like the first edition, Understanding Vineyard Soils introduces readers from all backgrounds to the principles of viticulture.
Ordina ora!
Disclosure of Material Connection: Some of the links in the page above are "affiliate links." This means if you click on the link and purchase the item, I will receive an affiliate commission. I am disclosing this in accordance with the Federal Trade Commission's
16 CFR, Part 255
: "Guides Concerning the Use of Endorsements and Testimonials in Advertising."