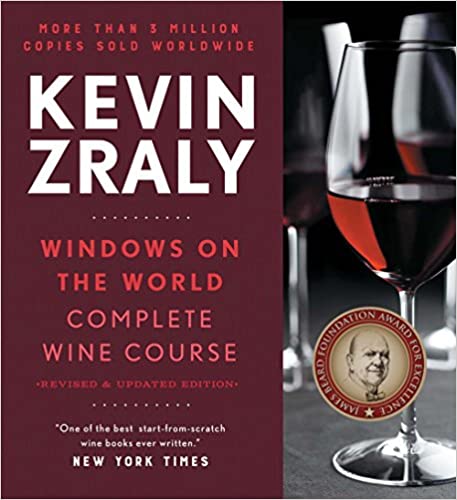 In the clear, engaging style that has made this comprehensive book a national and international favorite for more than three decades, Kevin Zraly&;America's ultimate wine educator and the creator of the Windows on the World Wine School&;demystifies every aspect of wine: from grape varieties and their flavors, different types and styles of wines, and how they&;re produced, to the latest winemaking developments, how to read a wine label, and the physiology of smell and taste. Covering the world of wine from the renowned reds of Bordeaux and California to the cutting-edge whites of Washington State and New Zealand, this essential volume features lush new photographs, a wealth of enlightening infographics, clear maps of each region, guided tastings, the best 500 wines in the world under $30, and hundreds of labels to help you identify wines worth tasting. Completing this must-have guide are notes on food pairings, frequently asked questions, a directory of resources, and a glossary of select terms. This newly revised and expanded 2017 edition introduces a fresh new interior design, the latest vintages to savor, and much more for beginners and experts alike. The Windows on the World Complete Wine Course will give you all the tools you need to discover and enjoy the perfect wines for you.
Ordina ora!
Disclosure of Material Connection: Some of the links in the page above are "affiliate links." This means if you click on the link and purchase the item, I will receive an affiliate commission. I am disclosing this in accordance with the Federal Trade Commission's
16 CFR, Part 255
: "Guides Concerning the Use of Endorsements and Testimonials in Advertising."